Welcome to the Fort Gordon iSportsman Service
New to iSportsman? Need some assistance getting started? Review our Tutorial to guide you through the process from start to finish. Also common questions can be found on the FAQ's page.
ATTENTION: Wilkerson Pond in Zone A is now open for fishing. It will be open until 01Jan. 2022.
Kids Fishing Derby and Shooting Day will be held Saturday 18 Sept. 2021. For more information click here.
2020-2021 Deer Harvest Totals
Does: 4
Bucks: 0 Antlerless Quota 4 of 75 harvested.
Total: 4
ATTENTION iSPORTSMAN USERS: Updated USACCoE&FG Reg 420-5 (Click Here) is know available for review. Important changes to note are listed below but the version provided in the link has changes made highlighted within the document.
Fort Gordon iSportsman Permit Fee Schedule has been restructured to account for upcoming site maintenance costs.
Veterans and DoD Dependent (Veterans) Customer Types have now been created to account for the National Defense Authorization Act (NDAA) 2019. These Customer Types are for those veterans and other certain caregivers who qualify for DoD installation expanded access and privileges (Contact Veterans Affairs (VAs) for any questions regarding your eligibility for NDAA expanded privileges that are not answered within

this handout

). If you are eligible for these expanded privileges you will have hunting and fishing privileges at Fort Gordon. Note: those who fall under "eligible caregivers" will chose our DoD Dependent (Veterans) Customer Type. Users are responsible for providing appropriate proof of customer type upon request. The notes below are from a

VAs website post

regarding "proof of customer type" and will be used as our current guidance:

Newly eligible Veterans must show a Veteran Health Identification Card (VHIC) that displays "PURPLE HEART," "FORMER POW," or "SERVICE CONNECTED" below the photo on the front of the card; or a Health Eligibility Center Form H623A that states the Veteran has been placed in VA health care priority group 8E, paired with an acceptable credential like a REAL ID-compliant driver's license or a U.S. passport. (DoD installations cannot accept a driver's license that is not REAL ID-compliant as proof of identity.)

Newly eligible caregivers must show an eligibility letter from the VA's Office of Community Care that lists them as the Primary Family Caregiver for an eligible Veteran under the Program of Comprehensive Assistance for Family Caregivers, paired with an acceptable credential like a REAL ID-compliant driver's license or a U.S. passport. (DoD installations cannot accept a driver's license that is not REAL ID-compliant as proof of identity.)

All deer stands, blinds, etc. must be marked with the owners' Fort Gordon iSportsman permit number.
An unpaved bicycle route is now available to check-in to. It consists of Hugh Camp Road.
As a reminder, all iSportsman users will maintain up to date account details including but not limited to user contact information, local physical address, and emergency contact information. Updates can be made on the Update Registration page under the My Account tab after logging into your iSportsman account.
ATTENTION: All individuals wanting to use Firearms on Fort Gordon - memorandum summarizing key policies and procedures for using privately owned Firearms and Other Dangerous Weapons on Fort Gordon has been produced and can be read here: https://go.usa.gov/x7bK3.
Firearms users remember there are strict regulations regarding firearms and other dangerous weapons. They must be used, registered, carried, stored, transported, and secured in accordance with the U.S. Army Cyber Center of Excellence & Fort Gordon Regulation 210-13.
Reminder: Fort Gordon iSportsman users, please check your account and your ability to check in prior to arriving on Fort Gordon to recreate. If there is an issue with your account, NRB staff will not be available to help unless it is during our business hours of 0800-1600 Mon-Thurs and 0800-1500 Fri. Our office is closed on Saturday, Sunday, and federal holidays. Please ensure that you have completed your annual safety brief video and quiz and all of your permits are valid.
Reminder: All iSportsman users are required to take the Fort Gordon Safety Briefing (video and quiz) ANNUALLY. The safety briefing is now set up to expire on June 15th each year for ALL ACCOUNTS, regardless of when you last took it. If you cannot check in or purchase permits, please check the expiration of your safety brief validation. You can check this by logging in to your account and selecting "My Account" > "Account Details" > "Validations". The safety brief video and quiz can be found under "My Safety Briefs".
The iSportsman system is equipped with a feature that will send users a checkout reminder via text or email 30 minutes prior to the required checkout time. If you wish to receive the reminder by text ensure that you have a correct mobile phone number and text messages enabled in your iSportsman account profile. For those who choose not to enter a mobile phone number or enable text messages the reminder will come in the form of an email to the address you have on file in your iSportsman account profile. As a reminder, it is your resposibility to check out using the iSportsman system upon the completion of your activity as stated in the Fort Gordon Regulation 420-5. Do not wait until you get a reminder or until the mandatory checkout time.
*Upon the first failure to check out, individuals will receive up to a 14 day suspension, however, two failures to check out within a six (6) month period will result in a suspension of privileges for up to three (3) months. -- Figure 5, pg 41, FG Reg 420-5
Users Sponsoring Participants or Guests: All Participants (participating guests) must check in under a sponsor, but must check out using their own account. All Guests (non-participating guests) must be checked in under a sponsor and will be checked out automatically when the sponsor checks out.
About
Our goal is to provide Fort Gordon and the CSRA with safe, quality hunting, fishing, and outdoor recreation opportunities by managing the ecosystems and biodiversity through conservation, protection, restoration, and sustainment, all-the-while supporting the military mission. The Fort Gordon Fish & Wildlife Program is responsible for all species of game, non-game, and nuisance animals. We ensure compliance with laws and regulations such as the Endangered Species Act (ESA), Sikes Act, and administer the Hunting & Fishing Program.
Hunting and Fishing
Open to all active and retired military personnel, veterans and certain caregives with expanded privileges under the NDAA 2019, active and retired civilian DoD employees and the families of these individuals.
Our public access lottery allows a certain number of individuals from the general public to purchase a hunting or fishing permit.
Those wishing to hunt and fish on Fort Gordon must have a valid state of Georgia Hunting or Fishing License.
All hunters, regardless of age, must possess proof of completion of a state-approved hunter education course.
All individuals under the age of 18 must be accompanied by a licensed individual 18 years old or older.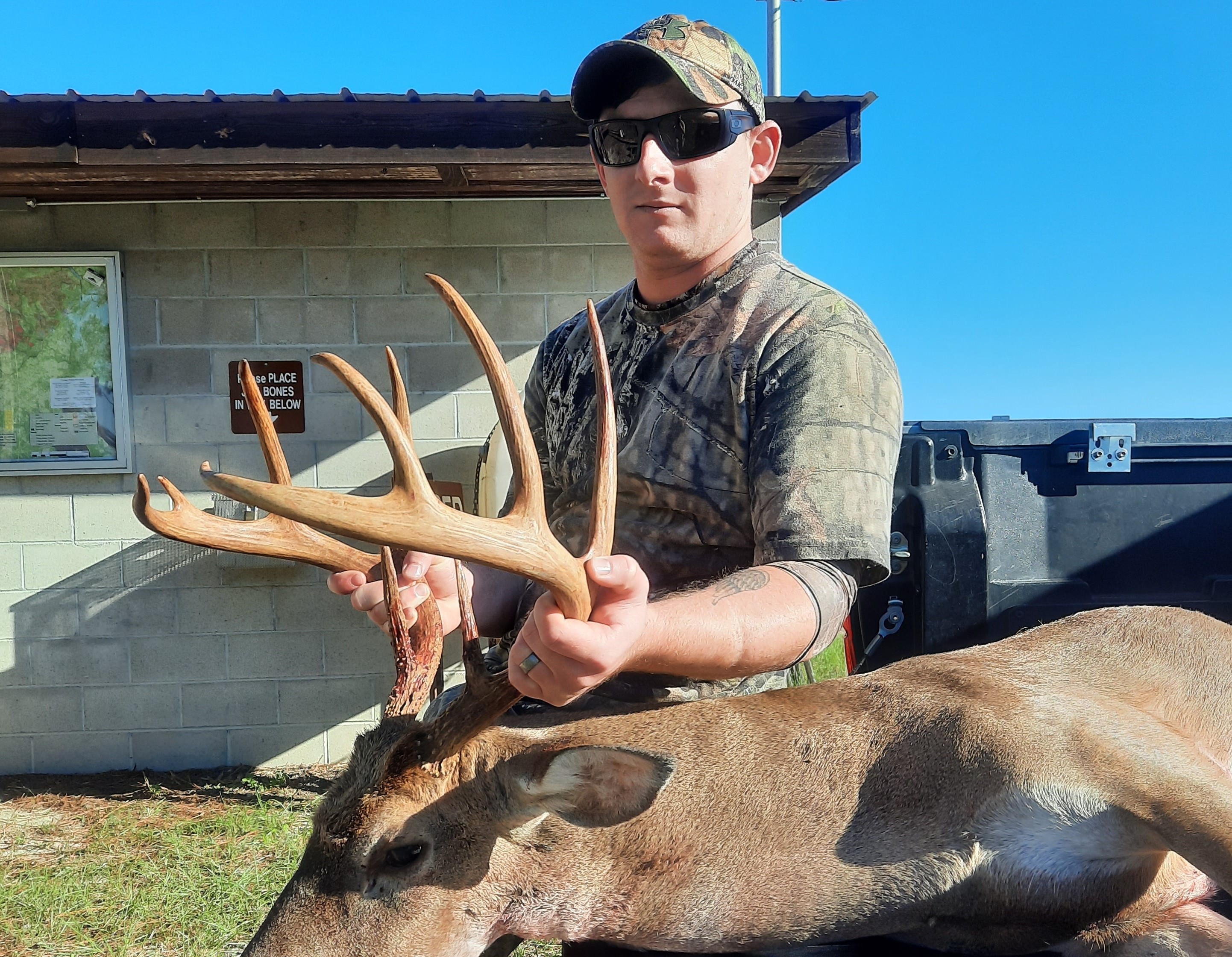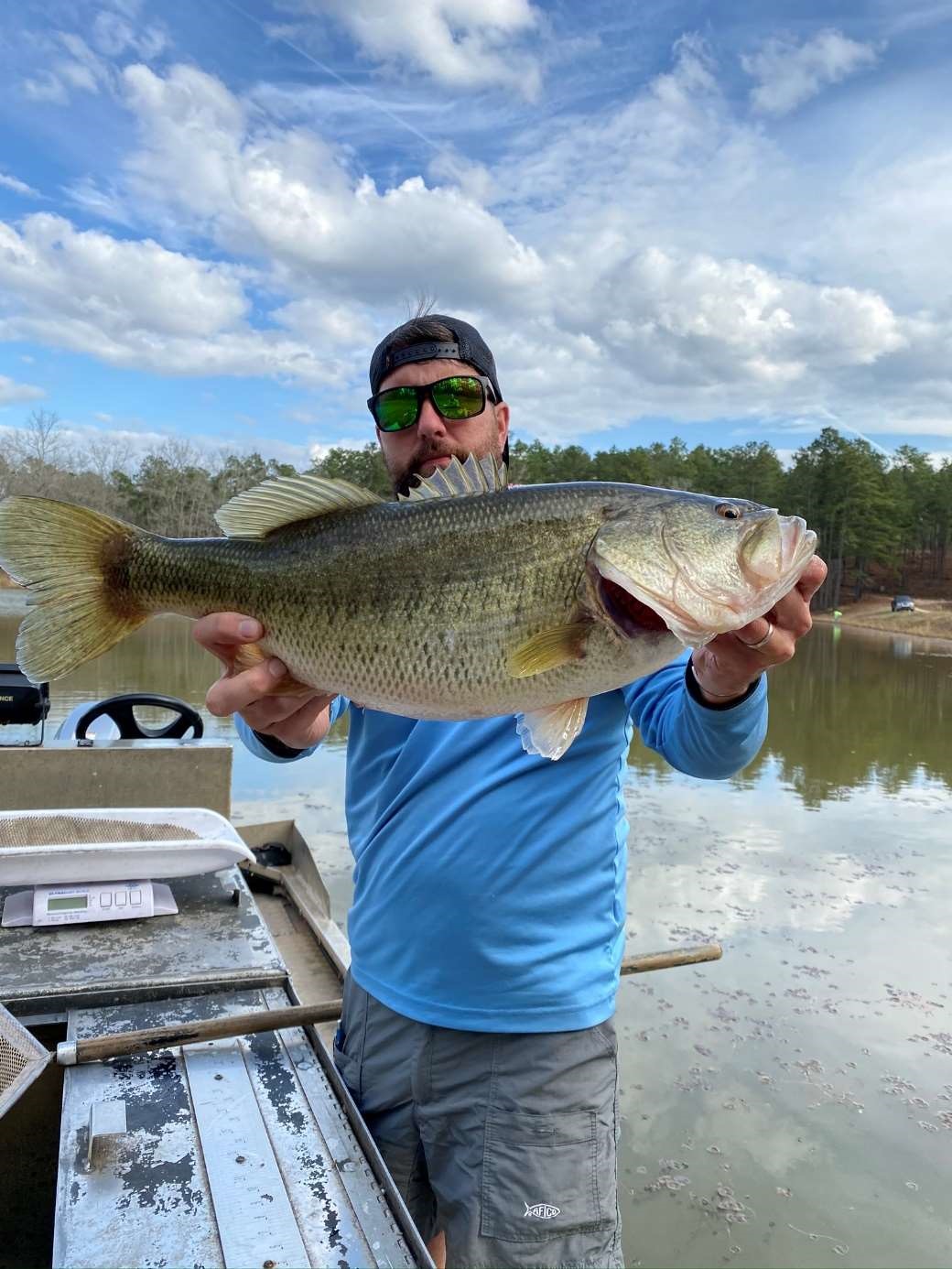 Training Area Recreation
Fort Gordon offers a variety of nature trails, 2 road bicycle routes and 1 unpaved bicycle route through the Natural Resources Management Area.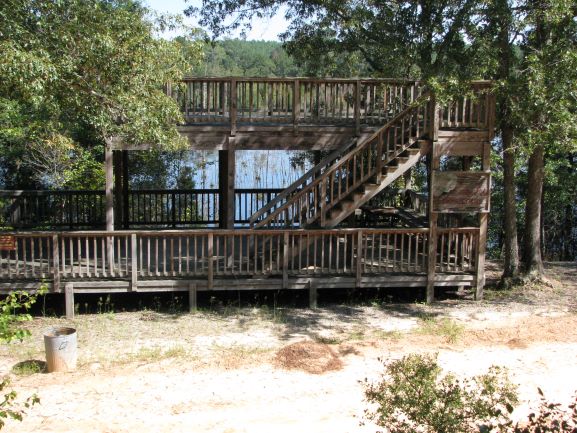 SANDY RUN NATURE TRAIL & WILDLIFE VIEWING AREA
Located along Rowe Lane, this natural resource hot-spot includes a 1/2 mile handicapped-accessible trail and two-story viewing platform located along a 25-acre natural beaver pond, affording ample opportunity for nature viewing and environmental education. The trails location within a wetland and adjacent to an upland sand hills region provides a vivid representation of the variety of habitats on Fort Gordon. In addition, this wetland provides suitable habitat for some of the rare and protected species on the installation.
Education & Outreach
Our Fish & Wildlife and Forestry staff are available for small to large groups consisting of soldiers, students, and the general public. We use educational tools such as animal skulls, plants, display boards, and LIVE ANIMALS!! If you would like to host a nature trail at your location, please contact us well in advance as to allow preparation for the event.