Welcome to the Fort Gordon iSportsman Service
Turkey Hunters: A total of 29 turkeys were harvested during the 2018 season. A list of turkeys harvested can be found by clicking here.
All Sportsmen: The iSportsman system is now equipped with a feature that will send users a checkout reminder via text or email 30 minutes prior to the required checkout time. If you wish to receive the reminder by text ensure that you have a correct mobile phone number and text messages enabled in your iSportsman account profile. For those who choose not to enter a mobile phone number or enable text messages the reminder will come in the form of an email to the address you have on file in your iSportsman account profile. As a reminder, it is your resposibility to check out using the iSportsman system upon the completion of your activity as stated in the Fort Gordon Regulation 420-5. Do not wait until you get a reminder or until the mandatory checkout time.
Deer Hunters: A data summary report for the 2017-2018 deer season can be viewed by clicking here.
Public Access Users: The application period for the Public Access lottery will be 1 July - 15 July 2018. The drawing will take place on 16 July. As a reminder, if you are not active duty military, retired military, a member of the Army/Air National Guard or drilling Reservist, DoD civilian employee, DoD civilian retired, or a dependent family member of one of these you must enter the lottery to obtain hunting or fishing permits.
All Sportsmen: Per Fort Gordon Regulation 420-5 you are required to check out using the iSportsman system upon the completion of your activity . Once you have completed your activity, please check out immediately (or as soon as you have access to iSportsman). Failure to check out upon completion of an activity may result in the suspension of your permit. DO NOT wait to check out until the mandatory check-out time!
Users Sponsoring Particpants or Guests: All Participants (participating guests) must check in under a sponsor, but must check out using their own account. All Guests (non-participating guests) must be checked in under a sponsor and will be checked out automatically when the sponsor checks out.
As of 1 August 2017, all check-in/out for Fort Gordon outdoor recreation activities will go through the iSportsman system. The Control Access Log Stations will no longer be used for check in/out. Users may check in/out on the iSportsman website using a computer/smartphone or telephonically by calling (855) 252-6110.
All users must create a profile and acquire permits in the iSportsman system BEFORE participating in outdoor recreation. The TASC will no longer sell permits. If you are a current permit holder, we can award you a transition permit in the iSportsman system AFTER you have registered and created a profile. Please visit the FAQ page and see "I still have a current Fort Gordon hunting or fishing permit. Do I have to buy a new permit in iSportsman? Can I check-in to iSportsman with my current license?" for further instructions.
About
Our goal is to provide Fort Gordon and the CSRA with safe, quality hunting, fishing, and outdoor recreation opportunities by managing the ecosystems and biodiversity through conservation, protection, restoration, and sustainment, all-the-while supporting the military mission. The Fort Gordon Fish & Wildlife Program is responsible for all species of game, non-game, and nuisance animals. We ensure compliance with laws and regulations such as the Endangered Species Act (ESA), Sikes Act, and administer the Hunting & Fishing Program.
Hunting and Fishing
Open to all active and retired military personnel, active and retired civilian DoD employees and the families of these individuals.
Our public access lottery allows a certain number of individuals from the general public to purchase a hunting or fishing license.
Those wishing to hunt and fish on Fort Gordon must have a valid state of Georgia Hunting or Fishing License.
All hunters, regardless of age, must possess proof of completion of a state-approved hunter education course.
All individuals under the age of 18 must be accompanied by a licensed individual 18 years old or older.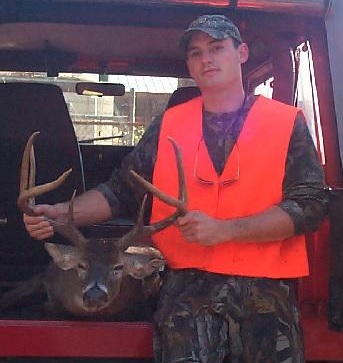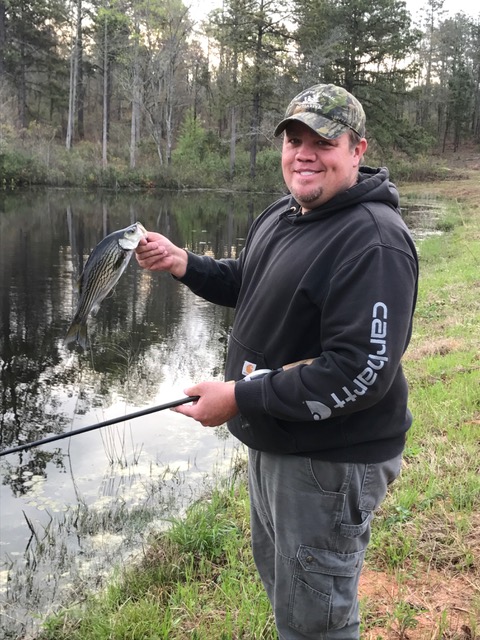 Education
Fort Gordon offers a variety of nature trails and natural resource educational opportunities. Our Fish & Wildlife staff are available for small to large groups consisting of soldiers, students, and the general public. We use educational tools such as animal skulls, plants, display boards, and LIVE ANIMALS!! If you would like to host a nature trail at your location, please contact us well in advance as to allow preparation for the event.
All personnel who wish to participate in hunting, fishing, or other outdoor recreation on Fort Gordon must first view the Installation safety video and acknowledge a hold harmless agreement. You can use the following link to view the safety video. Please note that this file exceeds one megabyte and may take a very long time to download depending on your connection speed.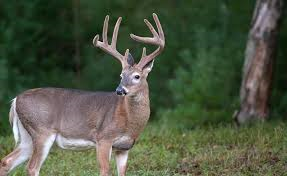 SANDY RUN NATURE TRAIL & WILDLIFE VIEWING AREA
Located along Rowe Lane, this natural resource hot-spot includes a 1/2 mile handicapped-accessible trail and two-story viewing platform located along a 25-acre natural beaver pond, affording ample opportunity for nature viewing and environmental education. The trails location within a wetland and adjacent to an upland sand hills region provides a vivid representation of the variety of habitats on Fort Gordon. In addition, this wetland provides suitable habitat for some of the rare and protected species on the installation.